About Fuji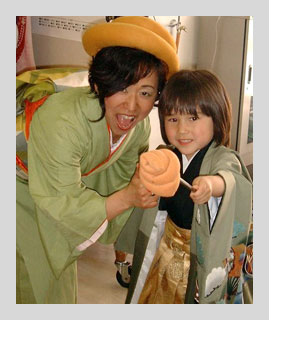 I'd like to say Big Thank You for your support for my business in even these extraordinary times.
Hope you and your beloved ones are all safe and well.
Stay healthy and Keep smiling ♡
Fuji Maeda arrived in the UK in 2002 with a couple of suitcases of vintage kimono. Within six months, her kimono collection had attracted the attention of some of the top names in British fashion enchanted by the stunning designs. All of the kimonos are handpicked on buying trips throughout Japan. The selection is very personal: bright, vibrant colours that are light years away from the more subtle designs traditionally associated with kimono. "I knew I liked these bright colours, but wasn't sure that anyone else would share my passion," says Fuji. "I was delighted by the response."

The obi, with more than four meters of silk, make wonderful wall hangings or can be used to make accessories such as bags or cushions.

Fuji features regularly in the pages of top fashion magazines including Vogue and Elle (see press coverage page) and she has gradually expanded her range to include accessories, footwear and men's kimonos.

Fuji exhibits regularly in London at vintage fashion fairs and Asian events (see events page).

Contact Fuji
If you need more information please contact on:
email
-
fuji@fujikimono.co.uk
phone
- 07800 878336