Events
Fuji + my kimonos
were on Bargain Hunt on BBC 1‼️
Monday 29th March 2021 at 12:15
Now it's available on BBC iPlayer and BBC website.
If you have time please have a look.
Here is the link below.
iPlayer
https://www.bbc.co.uk/iplayer/episode/m000trbt
BBC website
https://www.bbc.co.uk/programmes/p09bgd2l
Hope you'll enjoy it ☆
We'd like to say Big Thank You for your support for our business in even these extraordinary times.
Hope you and your beloved ones are all safe and well.
Stay healthy and Keep smiling ♡

Fuji Kimono at Westfield London

BIG ARIGATO ありがとう to everyone who came and did shopping at Fuji Kimono Pop up on 2nd and 3rd April! I super enjoyed meeting and talking to you all :D
By the way I'm going to Japan and will back to open a Fuji Kimono Pop up again in the first weekend in July at Westfield Shepherd's Bush. You'll find me in Ichiba Japan Centre beneath John Lewis.
https://www.ichibalondon.com/locations
And if you're hungry, the Ichiba Japan Centre also has a brilliant yummy food selection!
At pop up shop, as well as vintage Kimono and Haori kimono jacket, I'll also be selling Tabi boots, Indigo Samue work suits, Happi coat, Geta and Zori sandals, Furoshiki, chopsticks, purses and gifts.
Please come along! Looking forward to seeing you there ☆
Dates for Fuji Kimono Pop-up at Westfield

Open from 12pm to 6pm
Saturday 2 July
Sunday 3 July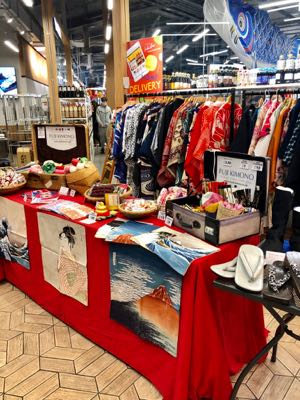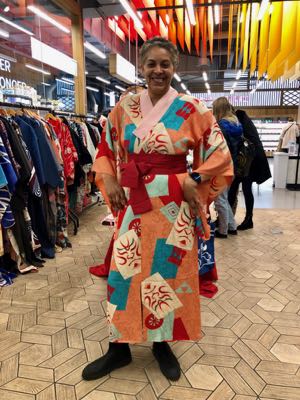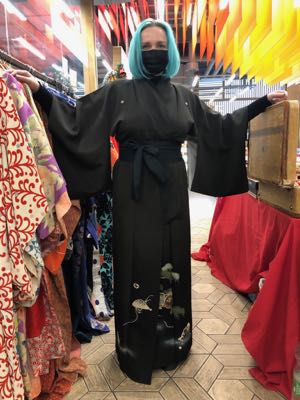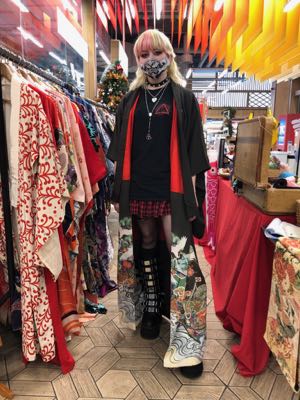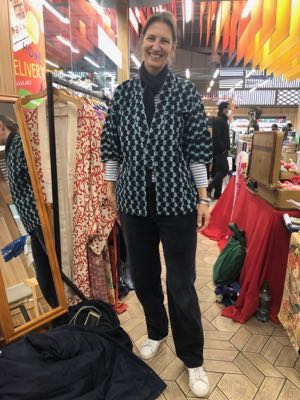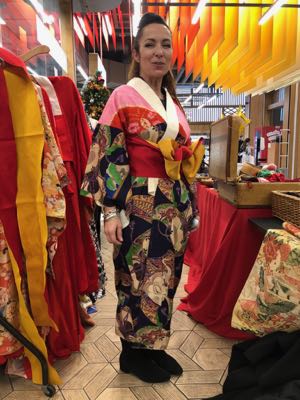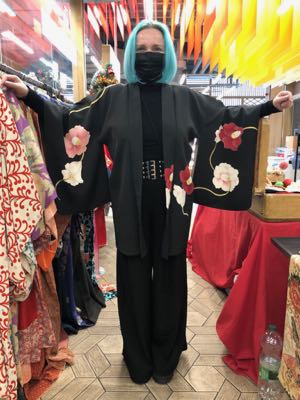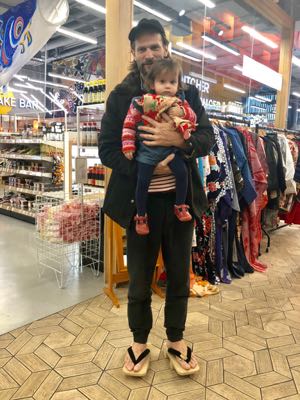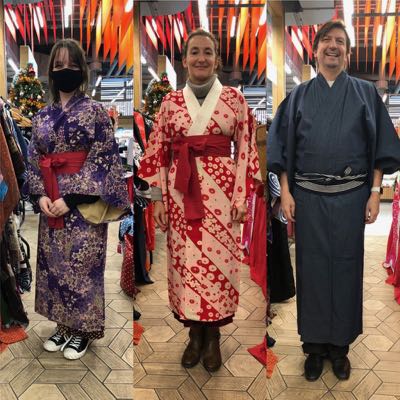 FROCK ME! Antique & Vintage Fashion, Textiles & Jewellery Fair
Date: Sunday 19th June 2022
Venue: Kensington Town Hall, Hornton Street, Kensington, London W8 7NX
Time: 11 a.m. - 5:30 p.m.
Entry Fee: Preview ticket 11:00 - 12:00 £10
General admission 12:00 - 17:30 £5 ( £3 NUS )

More details on: https://www.frockmevintagefashion.com/upcoming-fairs/2022/June
Nearest tube: High Street Kensington
Buses: 9: 10: 27: 28: 49: 52: 70: 328: 452
There is free parking in the surrounding areas plus a large car park (fees apply) under the Town Hall
The organiser is following the Governments Covid 19 Secure Guidelines to protect our customers, traders and team. Keep checking their website.

Hyper Japan Festival 2022
Date: Friday 22nd July - Sunday 24th July
Venue: Evolution London
Entry Fee: Please check on https://hyperjapan.co.uk/festival/
Go to https://hyperjapan.co.uk/festival/ for more information.
At Hyper Japan, as well as vintage kimono and haori kimono jacket, I'll also be selling tabi socks, tabi boots, cotton yukata kimono, obi sash belt, happi coat, hakama, indigo work jacket and trousers (monpe), children's cotton kimono, children's pyjamas (jinbei), geta and zori sandals, furoshiki, chopsticks, fans, purses and a range of accessories and gifts. Please come along. Hope to see you there!